Getting to know the Body Pump Practical Exercise with Fun Songs
Bli Ilha
2022 October 06T03:34
---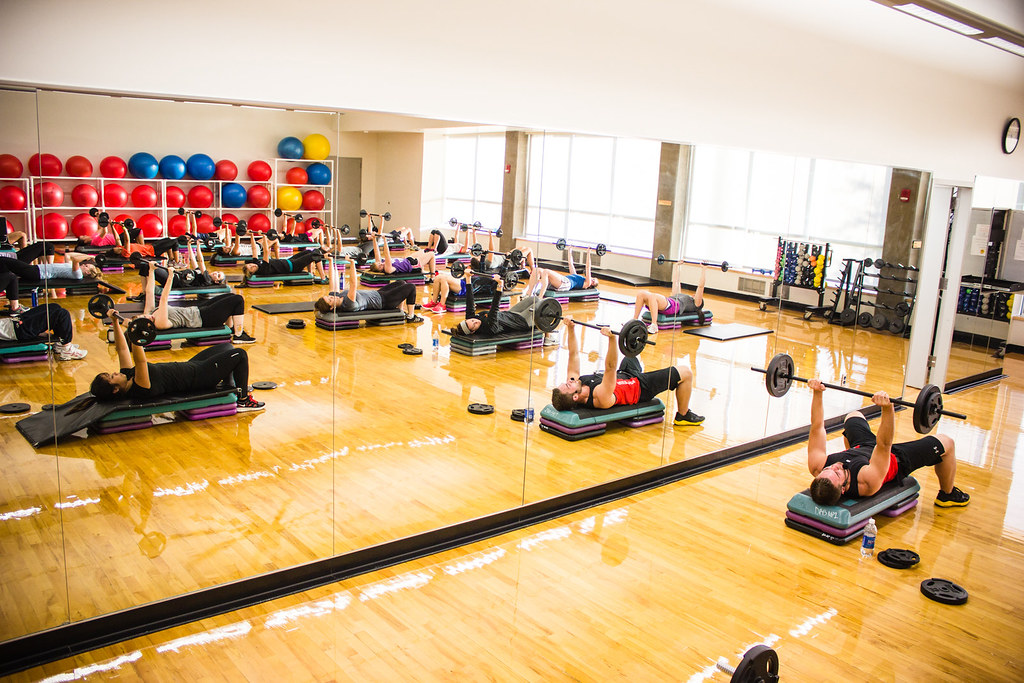 Exercising while listening to music has become a trend in recent years. Many studies have proven that doing sports while listening to music can pump up enthusiasm and adrenaline. In addition, the music we hear during exercise is also believed to be able to make us relax and forget the fatigue that plagues the body. If you like exercising while listening to energetic music, you can try incorporating Body Pump exercises into your training pattern.
Reporting from the official Les Mills website, Body Pump is a combination of weightlifting and cardio accompanied by selected music in every movement session. The Body Pump has also become one of the most popular classes in the gym. Body Pump exercise lasts for approximately 55 to 60 minutes and is very beneficial in shaping the body.
What do we need to know about Body Pump sports? Let's take a good look!
1. Body Pump sports equipment
As previously mentioned, the Body Pump is a weightlifting exercise. Of course, the tools we need to do this activity are dumbbells plates and sticks. Some movements in the Body Pump such as chest muscle exercises, push ups, and lunges also sometimes require steps and a mat.
If you don't have these equipment, you can still Body Pump with a mineral water bottle, dumbbells , or a gallon of water as a load.
2. Body Pump Movements Body Pump
activities train all members of the body, from the chest, shoulders, back, hands, to the buttocks. Exactly there are ten movements in Body Pump sequentially starting from warm-up, squats, chest, back, triceps, biceps, lunges, shoulders, stomach, and closed with cooling down. However, in some classes instructors sometimes combine two movements at once such as triceps and biceps or squats and lunges to shorten the time.
3. Hundreds of repetitions to the rhythm of the cool music.
Because it is done in a fairly short duration, namely 55 to 60 minutes, Body Pump relies on repetition in every movement. In one practice session there are at least 1,000 repetitions to the rhythm of the song. This is a challenge for some people when taking Body Pump classes.
But don't be afraid just yet. The songs used in the Body Pump class are proven to be able to pump your spirit to do all the repetitions throughout the class.
4. Your chosen weight determines your performance in the Body Pump class.
Considering that there are quite a lot of repetitions in one Body Pump training session, the choice of weight is very important in this sport. For beginners, it's a good idea to use light weights such as 1.5 kg, 2.5 kg throughout the class session to prevent injury. If you feel you are able to follow the Body Pump choreography well, the load can be added a little according to your ability.
5. Get an athletic body in a short time
On its official website, LesMills calls the Body Pump exercise capable of forming a muscular body in a short time. It's not wrong, because the Body Pump exercise is able to beat fat and increase muscle mass. But of course, exercise alone is not enough to get an athletic body. The best combination to get your dream body shape can be through Body Pump exercise accompanied by a balanced nutritious diet and adequate rest.
That's a brief explanation of the Body Pump. Are you interested in trying this sport? Or do you have another, more exciting exercise pattern? Please comment below. Happy exercising!
Read more:
---